Selling your property? We are looking for houses and properties to sell in or near Le Plan-de-la-Tour - Get started now
Page 1 of 1, showing 2 records out of 2 total, starting on record 1, ending on 2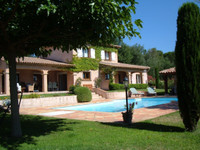 Var
Provencal Villa
Spacious villa in a charming provencal village close to the bay of St Tropez. A lovely 225 M2 . . .
Region: Provence Cote d Azur
Near: LE PLAN-DE-LA-TOUR
MAP
4 baths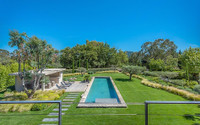 Var
Plan de la Tour, Villa
Villa of 390m2 on a section of 3300m2. With 5 bedrooms all with ensuites. At entrance you . . .
Region: Provence Cote d Azur
Near: LE PLAN-DE-LA-TOUR
MAP
5 baths
Selling your property? We are looking for houses and properties to sell in or near Le Plan-de-la-Tour - Get started now
---
More properties near Le Plan-de-la-Tour