---
NORMANDIE – with its fine beaches, idyllic countryside and historic heritage …
by Jane Berry on Sat 10 Oct 15
---
Formerly the 'Dukedom' of Normandy, it is currently divided into two regions: Haute Normandie (Upper Normandy) in the East and Basse Normandie (Lower Normandy) to the West. Soon to be reunited, but still today separate regions of France.
Normandy is one of the greatest historic regions of France and the story of Harold and his cousin William the Conqueror is magnificently told in the historic Bayeux Tapestry dating back to the 11th century, which can be visited in Bayeux, a few miles to the west of Caen.
Le Havre, Caen and Rouen are the three main cities in this region. There are four smaller cities – or large towns, these being Evreux, in the Eure,  Cherbourg and Dieppe, a minor seaport, and Alençon, capital of the Orne.
Outside the towns and cities, Normandy is a prosperous agricultural area, specialising in dairy products, fruit (notably apples) and mixed farming. The most famous regional products are the cheese Camembert, and two drinks, Cider and the spirit distilled from it, Calvados. Normandy is also famous for its racehorses, and the region has many top breeding stables.
Leggett have a wonderful selection of properties for sale in Normandie, take a look and see …
---
SUISSE NORMANDE – Swiss Normandy, hilly part of Calvados …
by Jane Berry on Sun 09 Aug 15
---
Even the French are sometimes amazed by its unexpected beauty and the variety of outdoor activities on offer in this part of Calvados. Craggy ravines on the banks of the river Orne are perfect for climbing, abseiling and paragliding enthusiasts. Enjoy trekking on horseback, Kayak or polo-kayak along a stretch of unspoilt river, hiking and picturesque villages straddling the river Orne.
All this in under one hour from the ferry!
Corey Koch.
---
No need to live beside the sea – find a beach near you!
by Emma on Sat 06 Jun 15
---
France is renowned for it's wonderful bathing lakes which are found throughout the countryside and are a welcome relief from hot weather whilst being close to home.  Throughout Normandy there are gems to be found – at La Ferte-Mace in Orne (see picture) and also Pays de la Loire – at Sille le Guillaume in Sarthe and just south of Jublains in Mayenne.
The beaches are open to the public all year round and often feature sandy beaches, childrens's play areas, bars, restaurant/snacks, lifeguard, pedalos and sailing and general bas de loisirs often with bike and go cart hire or just to take a stroll.  They are lovely spaces which we often go to for the evening after school as well as throughout the summer and well into Autumn.
A selection of properties by the Lakes
By Kate Rose
---
Le Mans is here! Why not buy a French Property
by Emma on Fri 05 Jun 15
---
Le Mans time of year again!
Enjoy your drive to and from the race?
So why not look to buy a property in Normandy – so next year you can extend your trip.
At Leggett-Normandy we have a wide selection of properties from Renovations to Chateaux
---
Get ready, the mushroom season is upon us!
by Stephen on Mon 08 Oct 12
---

For the next two months or longer, the ground beneath our feet will be active as fungus digests the dead leaves and plant material and in the process enriches the soil and feeds the tree roots. Mushrooms (mycologists rarely use the word 'toadstool') are the visible fruit of fungi which pop up above the surface in order to spread their spores and recreate.
In Normandy and Pays de la Loire we are particularly lucky having a perfect climate coupled with extensive woodland, forest and 'unimproved' pasture land which is ideal for a wide range of fungi species of all colours, sizes and shapes. Because we often have large gardens with different types of trees surrounding our houses, this is an opportunity to venture out and pick your breakfast. Many of your garden mushrooms are good edible species but be warned: some are downright deadly and the majority not worth eating or likely to cause stomach upsets. If in doubt, don't eat it!
Pharmacists in France often have mycology (the study of fungi) as part of their training and so if you don't know what you have picked, take it to your local pharmacy for identification. Even better, take it to one of the mycological events around the region. My particular favourite is the annual 'JOURNEES MYCOLOGIQUES' organised by the Tourist Office in La Ferté Macé. This takes place on the third weekend in October, which in 2012 will be 20th to the 22nd October. This will be its 38th year. Link: http://r.gallier.free.fr/jm.htm
There will be a large exhibition of local fungi displayed in the salle Guy Rossolini, Place de la République in the centre of town. You can take your own fungi in for identification or just browse the hundreds of specimens on show. At the same time there will be other stands including an exhibition of local apple varieties. If you though mushrooms were hard to identify the experts here can spot an apple variety at 20 paces! Very few houses in the region are without one or more varieties of apple tree so why not take a few of your own in and find out what they are and how to make use of them?
During the weekend free fungus forays are organised: a convoy of up to 50 vehicles (just turn up in your car at the specified time and place) and drive a couple of miles into the Forest of Andaines. Forayers spend a couple of hours picking anything interesting and then experts will identify your find. Make sure to take a basket or box, plastic bags are really frowned upon. Cêpes (Porcini) abound and this is a great way to learn how to identify the edible … and not to edible!
Another area internationally famous for its fungi is the forest of Bellême in the Perche area of Orne. This year it will hold Mycology International 2012 on 30th September to 3rd October. Described as:
One of the largest mushrooms picking celebrations in France invites you to the picturesque forest-filled region of Bellême in Normandy for four day of fungus hunting. Held since 1953, this long established traditional event gathers both amateurs and professionals from all over the region for over four days of active mushroom searching. After receiving an introductory training, the public will form its own teams and explore the beautiful forests and hills surrounding the historical town of Bellême. At the end, as a reward, attendees of the Mycology International can indulge in some of the most special mushroom dishes that the region's chefs have to offer
The beautiful Etang de la Herse in the forêt de Bellême.
All around the region this Autumn lake in the forest we forayers will be popping up from behind bushes, in ditches and from behind trees. The hunting season will also be in full swing … please don't shoot us!
Definitely not for eating, this is Amanita phalloides … The Death cap!
Not for eating, this is the Amanita muscaria or Fly Agaric.
This is the stinkhorn (Phallus impudicus) for obvious reasons … it stinks!
By David Monks
---
25th Normandy Horse Show in St Lo.
by Emma on Sat 04 Aug 12
---
 What better reasons then to come and enjoy this year's 25th edition of the NHS (not to be confused with the National Health Service) I mean the Normandy Horse Show in St Lo. Held 04 -12 Aug 2012.
The highlights of the Normandie Horse Show are show jumping competitions, Parades, driving and showing classes as well as the horse ball nations cup.
In addition there will be shows and demonstrations, showcasing how popular these sports have become – including representatives from around the equine world.
Great family day out just to take in the atmosphere, and scenery in Normandy or to learn a new sport or just to meet like minded people.
By : Emma Nicholson
---
Happy Christmas
by Stephen on Sun 25 Dec 11
---
Here's what our beautiful region can look like on Christmas Day, this was taken near my home last year.
Thanks to you all for reading our blog, we'll continue to do our best to bring you the latest news & bargains from the area. Wishing you all a happy Christmas and a prosperous new year.
Greetings from Stephen Buss
---
French cinema
by Stephen on Wed 07 Dec 11
---
Whether  you live in France all year round or you have a holiday home in France– don't miss out on French cinema. French films are a refreshing change from the Hollywood blockbusters and are my first choice every day.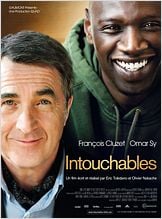 Out at the moment is  « Intouchables » with François Cluzet, Omar Sy, Anne Le Ny – based on a true story this film is guaranteed to have you laughing out loud and also bring a tear to your eye – best film I've seen in a long time.
Other good French films out this year are :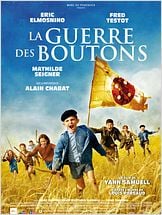 La Guerre des boutons
.
.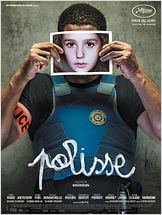 Polisse
.
.
By Effie Iorsch
---
Ikea arrives in Lower Normandy – Caen
by Emma on Sun 27 Nov 11
---
With France running third in the list of countries which have Ikea's, behind Germany and America, it was only a matter of time before Lower Normandy got an Ikea store, of its' own. After all, Brittany and Higher Normandy both have them.
So for all of us with Property in Normandy, or those looking to buy you have another place to go to furnish it.
With two Sunday openings in the run up to Christmas and late night shopping on Fridays, there is plenty of time to shop. And remember your Ikea family card, for your free coffee and other offers, Monday – Friday.


Ikea – Caen Opening times.
Mon – Thu 1000 – 2000
Fri 1000 – 2200
Sat 1000 – 2000
Sun CLOSED
Special Sunday Openings
Sun 11 & 18 Dec 1000 – 1900
By : Emma Nicholson